Arts / Crafts
Feb. 26, 2011 -
I am so excited lately. I have so much going on and Springtime is in the air. The trees are blossoming. My garden is growing. My Doggies are so happy. I'm taking a really inspiring art class and my inner artist is coming out to play.
It will cover Drawing, Pastels, and Painting (with water color, acrylics and oils).
The Knit and crochet is on hold but I just organized my craft room so got inspired there too. I'm feeling better (mostly). I feel like I am getting my life back.....
I got to go to the Sock Summit again and got another souvenir.
I got a jasper spindle, some spinning fiber and some cool stitch counters.
I can't wait to get started!
Current mood:
blissful
Sock Summit 2009 at Portland Convention Center
was awesome! People and fibers from all over the world. The energies were amazing! Very inspiring! And I couldn't resist a couple souvenirs. 'Stranded In Oz' from South Australia who specialize in Hand-Painted Environmentally-Friendly and Ethically-Traded Yarns, Wool and Fibers had an irresistible purple Italian superwash. I also found a "Green Jewels" a marino bamboo of purples, blues, and green.
It was awesome! I wish I could describe it all. And it lasts 4 days. The mayor declared it Sock Week here. lol The energies! WOW! The yarns! WOW!
I went to a couple 3 hour classes. So very cool! There was a prob and the venders couldn't open till 4pm. So many were lined up waiting for them to open the doors I thought I'd stand back in case of a stampede.
Inside were over 200 venders from all over the world.
It was like a yarn heaven. I was so very inspired. I want to go again.
June 9 2009 -
I am so inspired! Thanks to a class with Betsy McCarthy - author of 'Knit Socks!', instructor and mentor). I just just love this yarn! (Lorna's Laces Hand Dyed Superwash Wool - 6 st per in). This project was healing. I had an interesting month, a change to my biz, getting to see my old school friend, making plans for a major change, being there for friends and family, sock class, organizing, spring cleaning, etc. I'm excited about making socks for the kids.
------------------------------------------------------
My Plum Perfection Swizzle Tantric Puzzle Top
100% Superfine Alpaca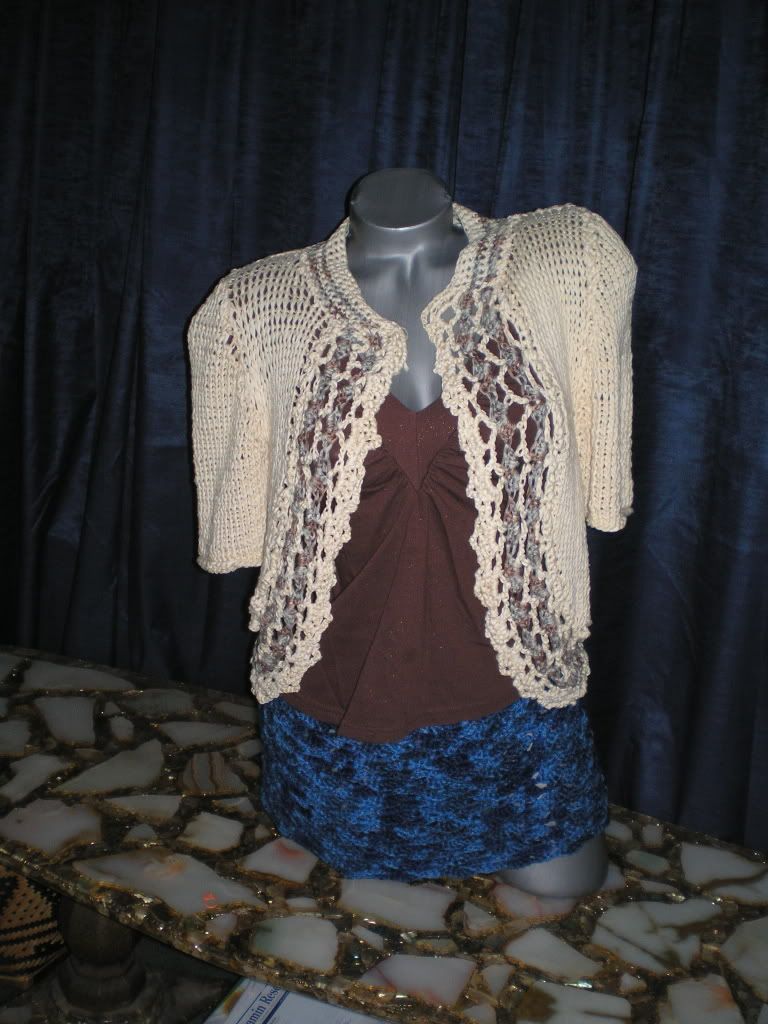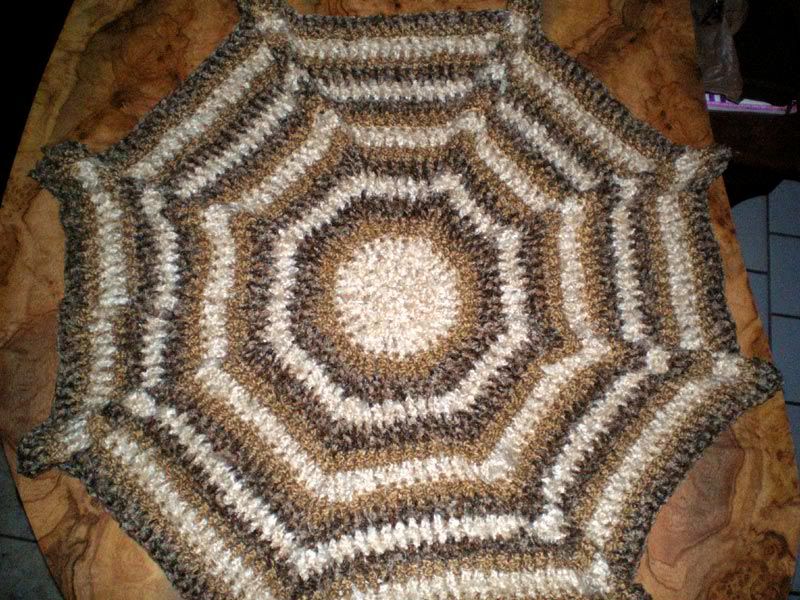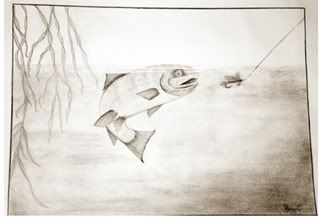 And my fish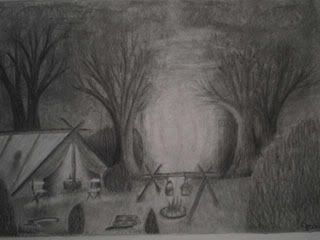 My landscape of a campsite before dawn. I'm learning the basics with pencil and charcoal. Anxious to start pastel and watercolor, wanting to do some sunrises, sunsets and waters. I'm excited, I got a little easel from ebay, now I can go paint out plain air!
Current mood:
accomplished
I'm excited about the art class that I'm taking with grand daughter Mikayla. She's such an inspiration. I feel like my inner artist is coming out. As a kid I loved to draw and then I had an art teacher that discouraged me. Today I can draw whatever I want, whenever I want and however I want.